Decorating for Christmas with 25 Paper Stockings
Sep 12, 2022
When I first started work on the Christmas collection, I had these sweet little, unique stockings in mind. But I purposefully saved them til last to create! Somehow knowing there's something super fun coming at the end is exciting when creating a collection!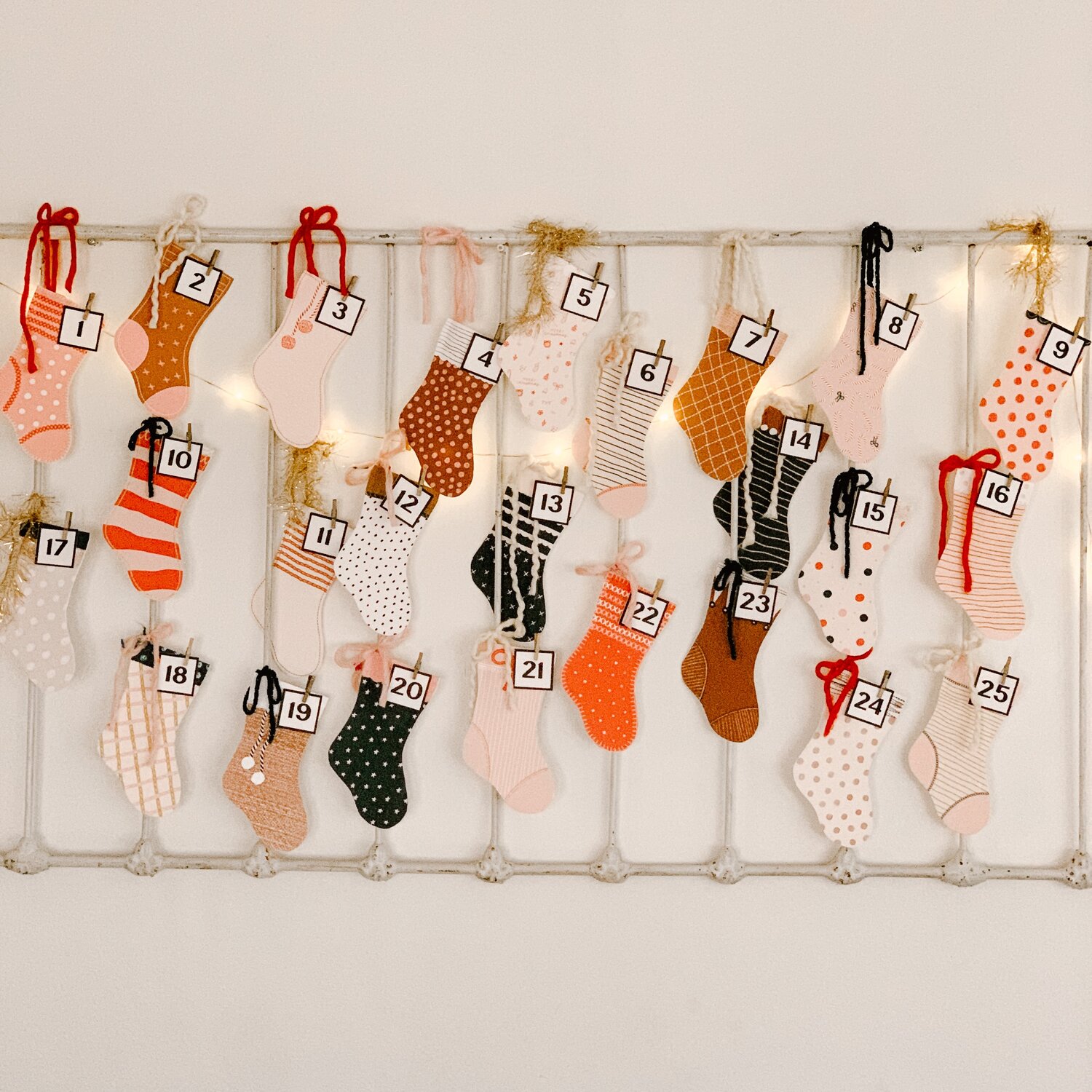 My original idea was just to make them for cuteness sake, but then I decided they would be so fun for Advent and counting down to Christmas! So I made an extra page of numbers to add to them, and it's like next-level awesome!
So for the small, Advent size, I made a PDF sheet that has 3 per page. I decided it would also be fun to have a larger size using the full sheet of paper too! So CBC Clubhouse members also have access to 25 jpg stockings for printing larger, or using however they like!
Here are some things you can do with the different sizes:
Smaller Size:
for Advent countdown and hang in so many ways! (I am going to add in little slips of paper with a scripture on them for each day of Advent!)

for gift tags or extra embellishment on gifts

use as a Christmas card

print out doubles and use as a matching game
Larger Size:
hang as decor

use to put a gift card or money in
So many cute things you could do with these stockings!
How to assemble the stockings:
Print them on card stock (Here's my new fav linen card stock!)

then glue them to another blank piece of card stock, only glueing around the edges and leaving the top open! This way you can fit things inside. (I prefer hot glue, but I'm sure you could use whatever kind you like!)

Glue a piece of ribbon or yarn to the inside, back corner for hanging.

Add a bow to the front with glue for extra jazziness. So so cute.

When using the number for Advent, I just like to clip them on with a mini clothes pin!
I made a short little video below that you can watch as I made a few! I hope y'all enjoy these so much and that they add so much festivity to your home!
xoxo, Christy